Swan Valley Organic Shiraz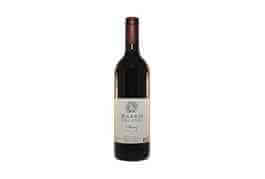 Our ripe dry organically grown red wine was hand picked from our vineyard in early March.

After crushing, the ferment was started with natural yeasts and continued at 30C until the ferment began.

Then, the must was drained, basket pressed and returned to an open fermenter. Once the sugar was at a desirable level, the wine was transferred to oak barriques with a little yeast lees for underground cellaring and maturation.

The West Australian Wine Guide 2013 is just out: Ray Jordan rates our Shiraz 91/100; Shiraz "Duncan Harris has started to turn out some really good shiraz in recent years. I liked the previous vintage and this slightly tighter, firmer version is right up there. Firm, earthy fruit fermented with natural yeast and given 20 months in French & American oak. It's still to really show its best but the softness and suppleness on the palate is most appealing already. Tasted again and still needs another few years to really hit its straps. Good regional style. 91/100 Cellar to 9 years."
Thanks for your opinion Ray. We think it is great too.

Buy whats left of our Organic Shiraz from our Wine Shop today.